Frequently Asked Questions - Vinyl Planks & Tiles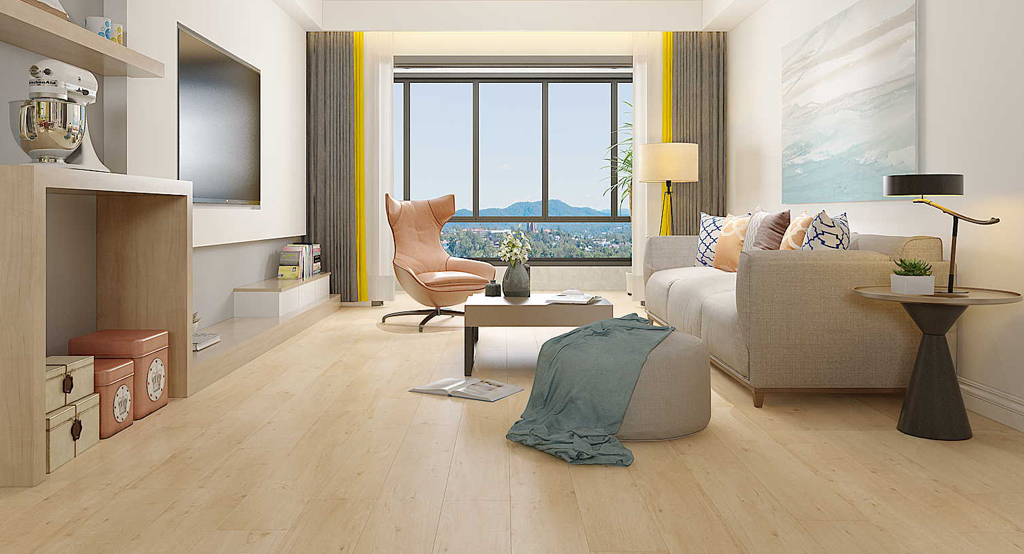 What is Vinyl Flooring?
Vinyl flooring is made of a type of synthetic material which is polyvinyl chloride (PVC). The material was invented in the 1920s by scientists who wanted to develop a material that was more cost effective and durable than what was available during that period. Vinyl flooring thus became one of the more common applications of vinyl.
What are the advantages of Vinyl Flooring?
There are many advantages to Vinyl Flooring. One of the main advantages is that it simulates the look of natural materials such as wood and stone realistically, with the added qualities of easy maintenance and competitive pricing. Vinyl flooring also features other benefits such as water resistance, sound reduction and hygienic surface.
Does vinyl flooring have an effect on indoor air quality and are they suitable for people with allergies?
Vinyl flooring is perfectly easy to clean and will not allow dust to cling onto it. Dust mite or other allergy-causing organisms do not survive on a clean and well-maintained vinyl floor. It is thus important to use cleaning products that do not contain wax or form sticky layers that attract dust.
Our collections of BerryAlloc vinyl flooring comply with and even exceed all the European health requirements for indoor air quality. They carry the labels: E1 (Europe), A+ (France) and U (Germany).
Wood Culture's Pastoral 2000, Pastoral 3000 and Pietra range of vinyl planks and tiles are certified by the Singapore Green Building Council as a Singapore Green Building Product. They are also certified by SGS Singapore to be free from toxic emissions.
Are vinyl flooring suitable for pets?
As vinyl flooring is easy to clean, it is possible to have pets while ensuring that your vinyl plank remains beautiful. Dirt from paws or hairs can be wiped away easily. While vinyl planks are scratch resistant, they are not scratch proof. Cut your pet's claws regularly to minimize the possibility of scratches.
Can rugs or mats be placed on vinyl flooring?
Yes. In fact, it is recommended to place rugs and mats at entrances/ exits to trap dirt and gravel. As these particles are abrasive, they can cause scratches to vinyl flooring.
Do not use rubber or latex backed mats though, as long-term contact with rubber can permanently stain the vinyl floor. If placing rugs, it would be ideal to use those that have been labeled as 'colour-fast'.
Still have questions? Email us at sales@woodculture.com.sg to find out.